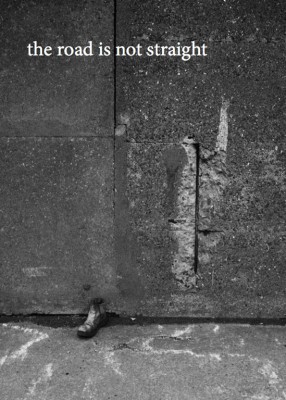 Title: the road is not straight
Publication date: August 2014
Place of publication: London , UK
Edition size: Edition of 175.
Format: softcover
Size: A5
Number of pages: 24
Type of printing: Digital B&W
Each copy comes with a 5×7 inch C type digital print. All copies are numbered and come in a clear bag.
Price: £7.00 incl postage